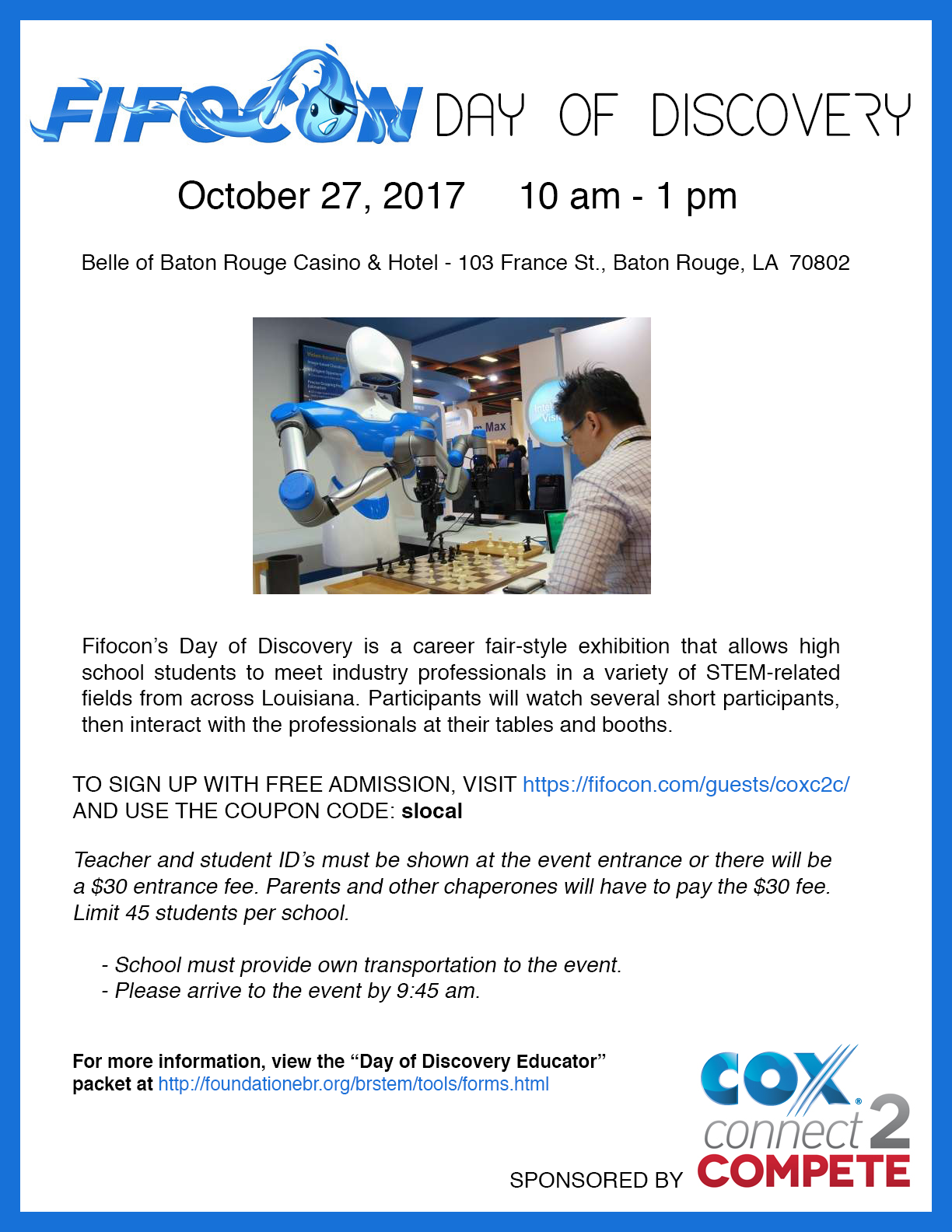 FifoCon is Louisiana's newest annual convention, dedicated to showcasing the innovative activities in the fields of tabletop gaming, video gaming, maker's movement, and cosplaying.
Inspired by fifolet lore (the Cajun Will O' Wisp), FifoCon offers the chance for discovery and leads fans and professionals alike to sought-after treasure. Through panels, workshops, gaming opportunities, exhibitions, showcases, contests, and friendly gatherings, you'll experience engaging and interactive celebrations of the creative industries.
Fifocon's Day of Discovery is a career fair-style exhibition that allows high school students to meet industry professionals in a variety of STEM-related fields from across Louisiana. Participants will watch several short participants, then interact with the professionals at their tables and booths.