Baton Rouge Mini-Maker Faire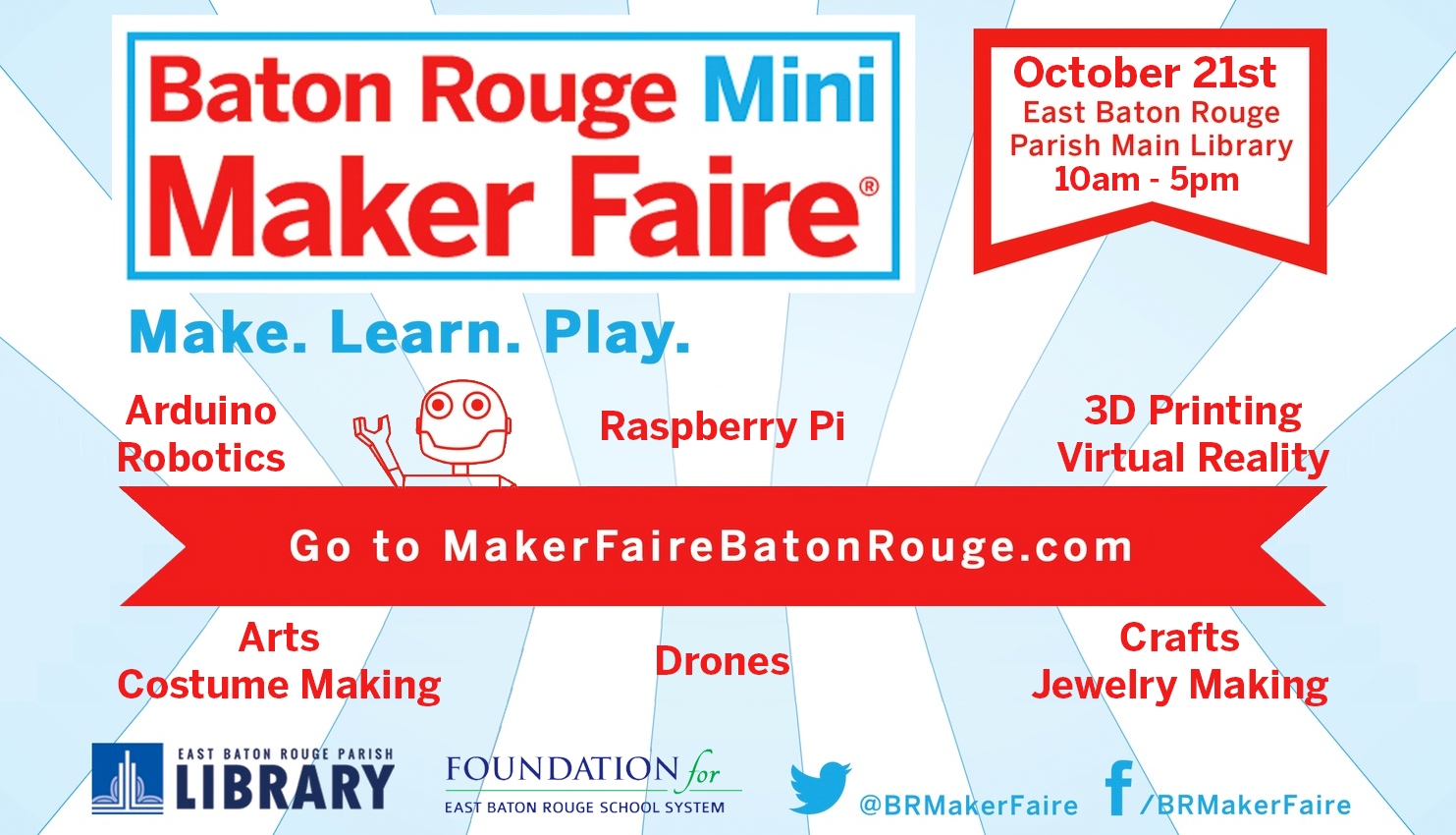 Part science fair, part craft show and part something new entirely. Volunteer to assist the STEMup Mentoring team during our boat engineering workshop.
A Maker Faire is a family-friendly celebration of creative hobbies and projects from hi-tech to low-tech. The Maker Faire engages the mind, wows the senses, and brings out the inner maker in everyone!